We've wrapped up shopping for our college dorm move.
We're just two weeks away from my daughter's dorm move-in date. We've had so much fun shopping for all of her dorm room essentials. In this blog we'll share the results of our 2019 dorm haul and we'll also share links to the items, when possible. We've also placed a video of our dorm room haul at the end of this post. And stay tuned, because we'll do more posts when we get everything set up in the dorm room.
We bought most of our items at the following locations:
Amazon
Target
Walmart
Hobby Lobby
Pottery Barn Teen
Many links on my site are affiliate links, which means I may receive a commission for purchases, which doesn't affect the price you pay.
Our Amazon Purchases
Amazon is the easiest place for us to shop and the free shipping with Amazon Prime made it a no brainer for our 2019 dorm haul.
We still shop around and sometimes find some of the basics for cheaper at another place. And sometimes, we just find things we like better elsewhere. That said, many of our great finds come from Amazon.
Faux Fur Sheepskin Chair Cover
We fell in love with this chair cover. We were looking for something fun and different and knew this was a winner. I can't wait to see what it looks like on her dorm room desk chair.
Okay – so we love the pink one and then came across the gray one. We couldn't decide between the pink and the gray one so we bought both and will return one. Or maybe someone else at the dorm will decide they want it.
Sheepskin Area Rug – This is a similar one.
We were looking for a small rug that will fit under her desk so that as she is doing homework, she has a soft, warm spot for her feet. We bought the 2×3 size.
My daughter and her roommate are going to loft their beds so we definitely wanted to make a place to tuck things. I know she'll be up late at night studying and on her computer. This will let her put her things into the pouches and turn off her lamp without climbing down from her bed when she is ready to go to sleep. We liked all the pockets and the wider gusset on this one.
We also got this caddy for the wall. The one above ties onto her bed frame. This one adheres to the wall.
Round Power Strip & Charging Station
We'll be using contact paper to line the desk and dresser drawers and the closet. I may even use this gray contact paper for the TOP of her desk. I got this gray contact paper on Amazon and also found a really cute gray patterned contact paper at the Dollar Tree. Here is a link to the Dollar Tree one.
Mini Shelf Supreme – for refrigerator and microwave
She is bringing a microwave and her roommate is bringing the refrigerator so this stand will work perfectly, giving them an additional shelf to store items.
Most dorm room have rules regarding refrigerators (maximum wattage). You should check that before you make your purchase. The one below fit our dorm's parameters.
This bookshelf is a great way for her to get more space on her desk area. She will need to use her desk for studying and for getting ready (as a vanity desk) so we needed to find some more space for her. This is available in white, which is what we bought.
We want her to have a comfy bed so we bought this 4″ mattress topper for her.
Twin Waterproof Mattress Cover
We wanted to buy a mattress cover to use under all of our bedding.
We bought our duvet cover at Potter Barn Teen, but liked the prices better for duvet inserts at Amazon.
They make bed skirts that are long enough to cover up the under-bed storage in the dorm room. There is a length that works for a bunk bed height and another that works for a lofted bed.
The toilet paper stand below is available in many finishes, including chrome. We actually got ours at At Home but this one is very similar.
The Shower
We wanted to go with something simple for the bathroom so we opted for a simple gray shower curtain.
We purchased the over-the-toilet shelf for the bathroom. I think I'll look for a large plant for the top shelf to give the room a warm look. Also, this looked like an easy one to set up – which was important to us!
Someone else is buying a shelving tower for our bathroom, for the girls' shower caddys. I'm not buying the shelving unit below, but wanted to link it because it matches item above . (This one wouldn't work for us because we need 4 shelves.)
Our pink one hourglass is no longer available, but there are a lot of color options and designs on Amazon.
The laundry hamper we bought is sold out, but I found a similar one on Amazon (shown below).
Tension Rod for the closet – to hold the curtain panels
Clorox Toilet Cleaning Wand Kit
Our Target Purchases
We wouldn't think of doing a 2019 dorm haul without visiting Target. They always have great home essentials and organization ideas.
There is enough room under a Twin XL bed for two of these storage towers, plus her dresser. You can usually find basic dimensions of the desk, drawers, bed and closet on the university website. We plan to flank her dresser with these storage towers, under her bed. We love the gray color and we're also happy you can't see through the front because it will look better. I may use the gray contact paper to cover the front of the dresser drawers.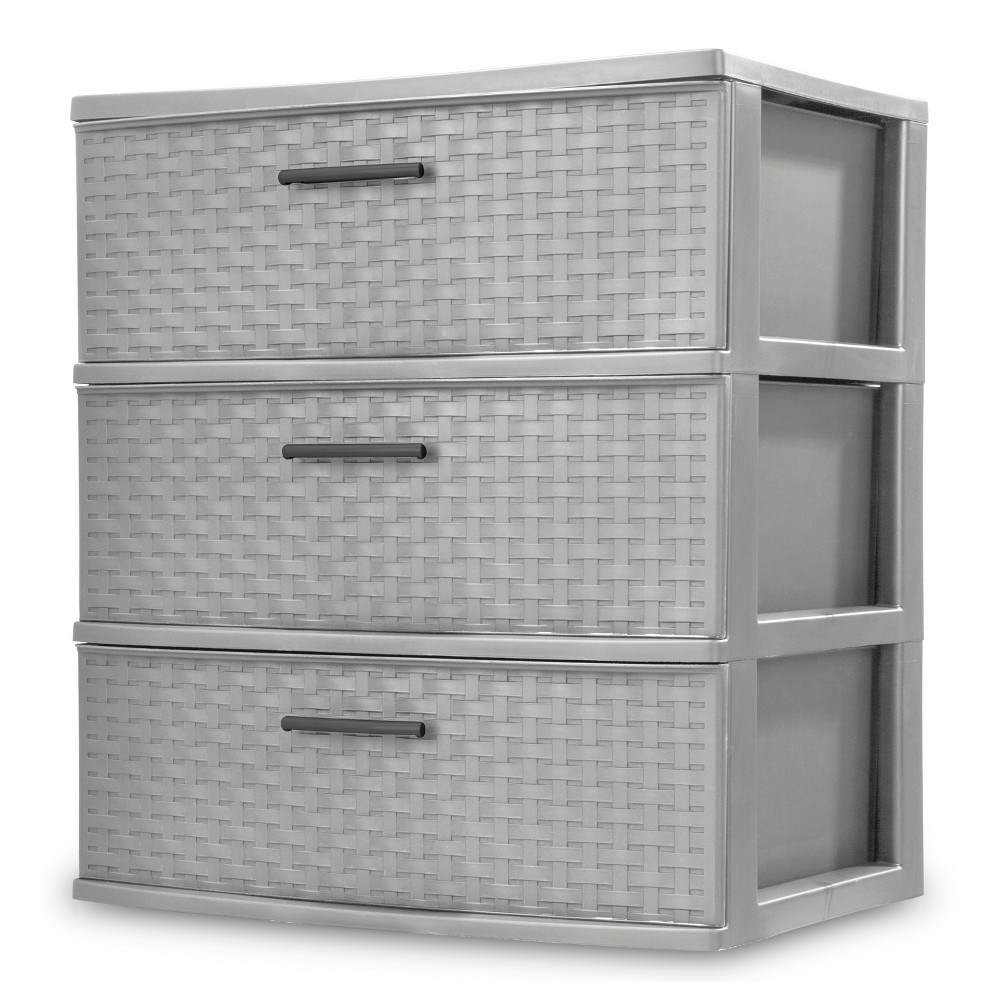 We bought a bunch of baskets, some are plastic and some are lined with fabric. I honestly don't know what all we will need. I'd rather take more than we need and return what we don't. The stores will be crazy the week we move in and we probably wouldn't find the colors and/or sizes we need.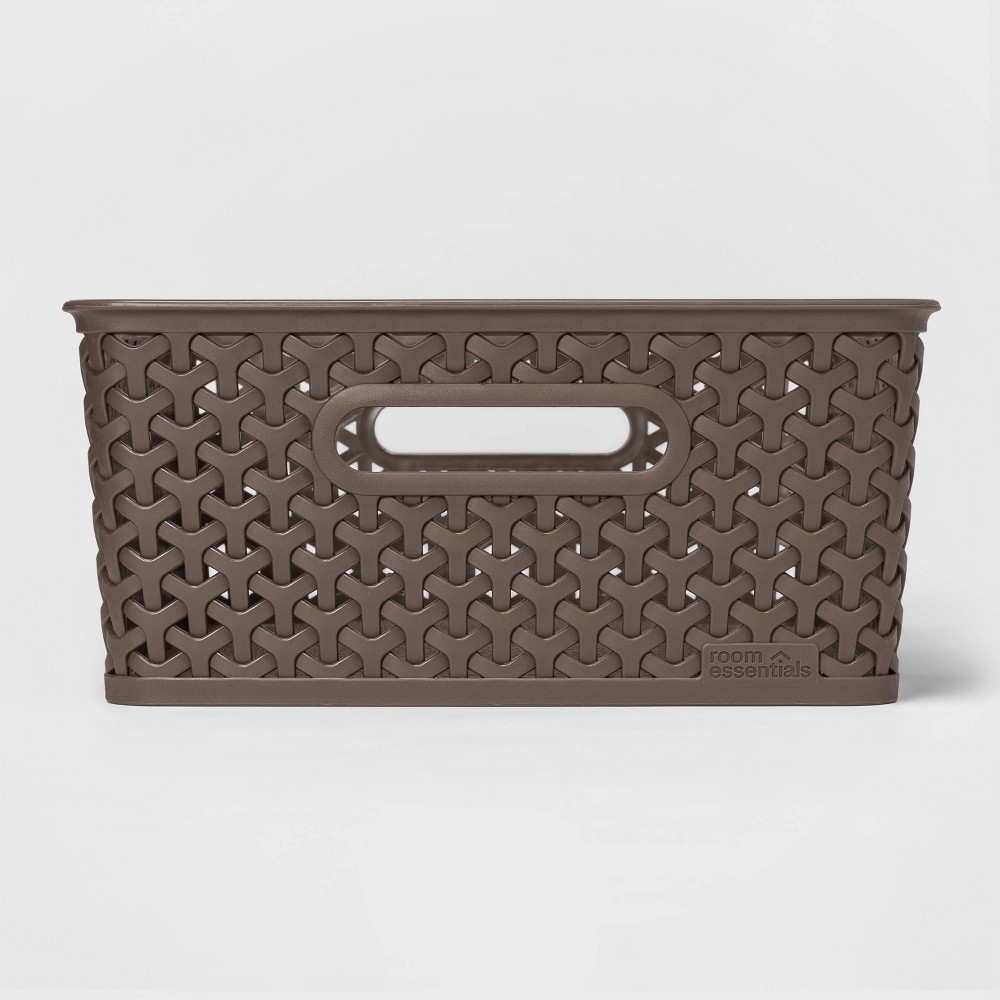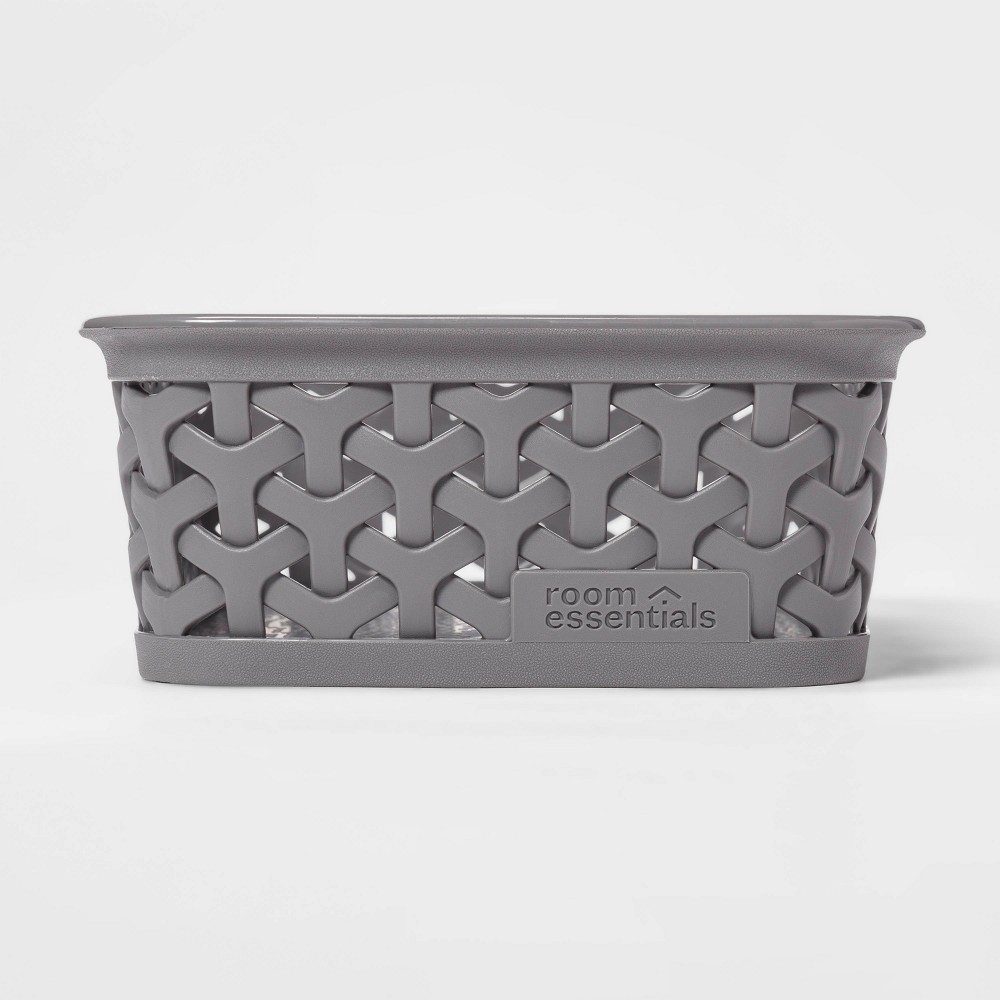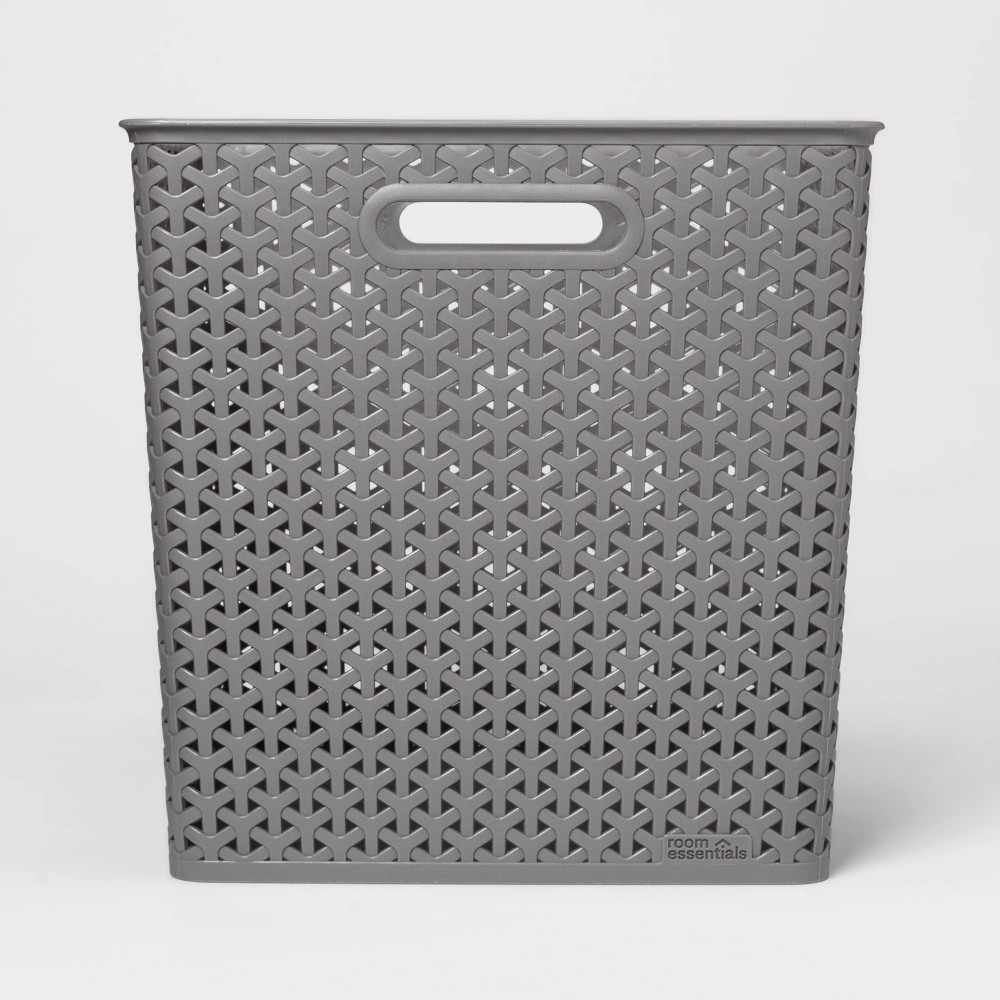 We're not exactly sure what this utility cart will hold. It will either go next to my daughter's desk to hold school supplies and books or it will go next to the refrigerator and microwave to hold snacks and food supplies.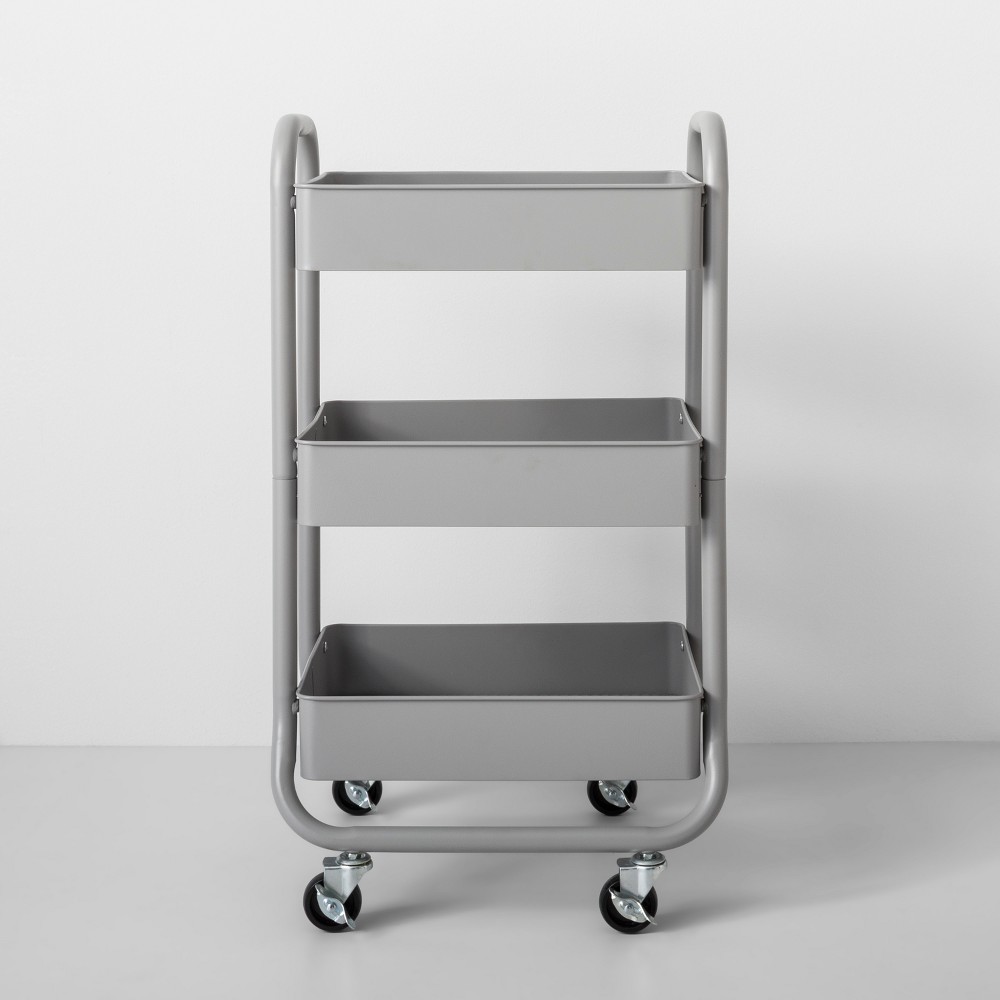 White Clip Fan, for her bed – This one is similar.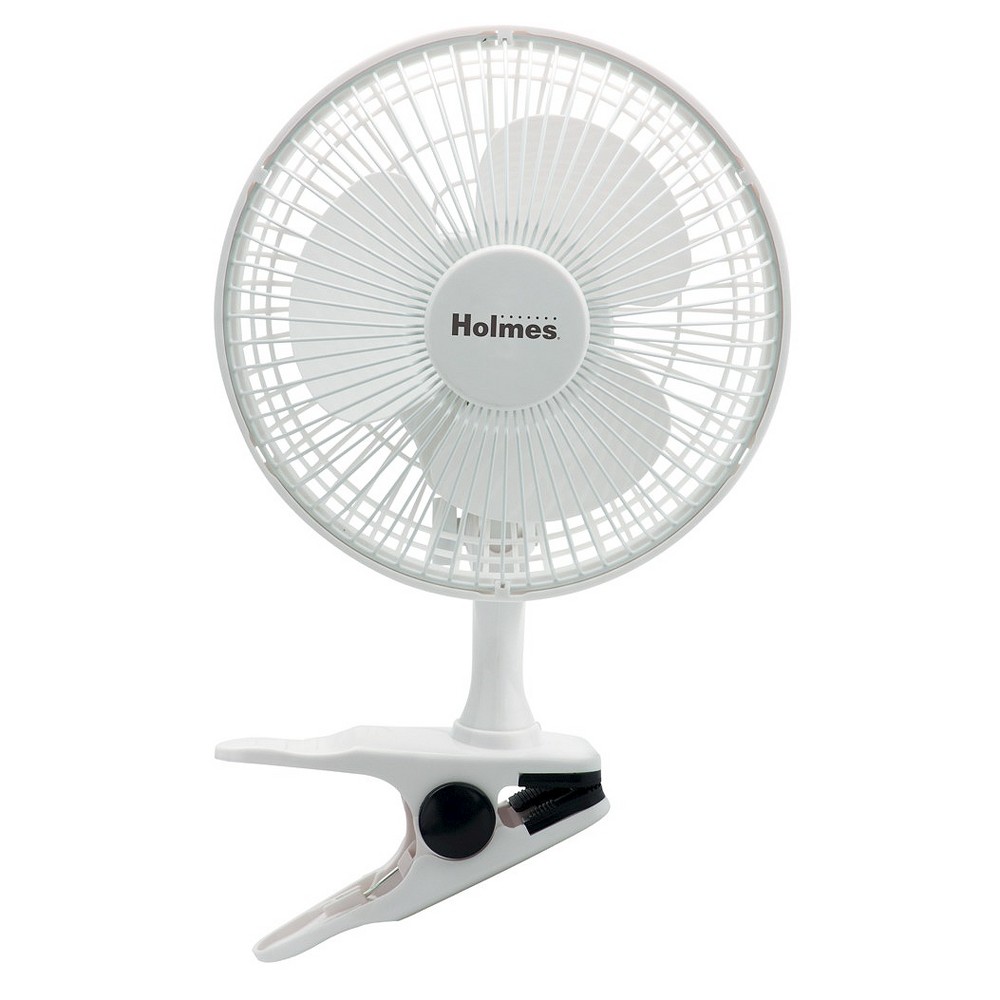 Pro USB Charging Extension Cord, 12′
We bought a few extension cords on our 2019 dorm haul. We loved this one because it is 12′ long, which gives us the length to get from the outlet to the bed and them upwards to the loft bed.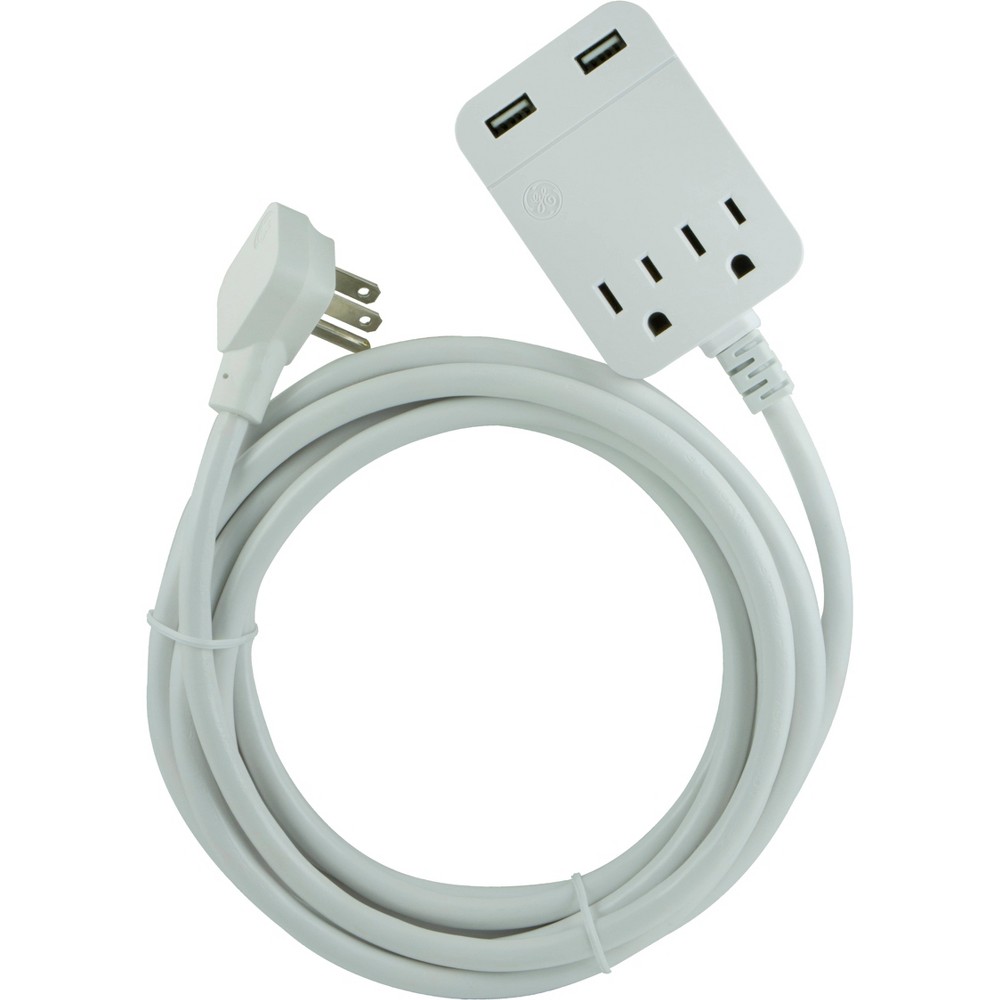 Shower Caddy – Madesmart Soft Grip Tote
We looked for shower caddys everywhere and ended up selecting this one. Many of the totes are made with mesh or soft fabric. We've used totes like that before and the contents don't stand up straight and often fall over. My daughter liked several things about this. First, she loved the size – it fits everything she needs it to (shampoo, conditioner, a second treatment shampoo, razor, shaving cream, body wash, and a scrub. And we actually love the color (or lack of color I should say).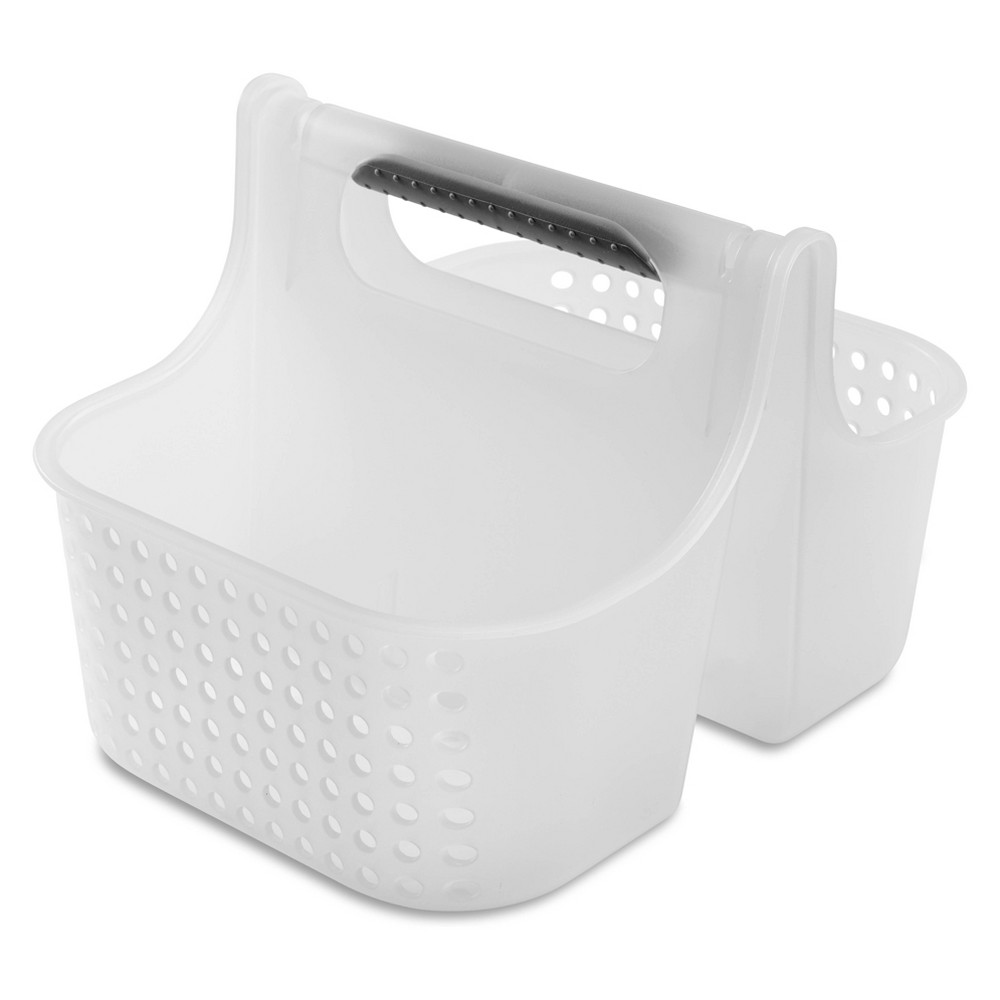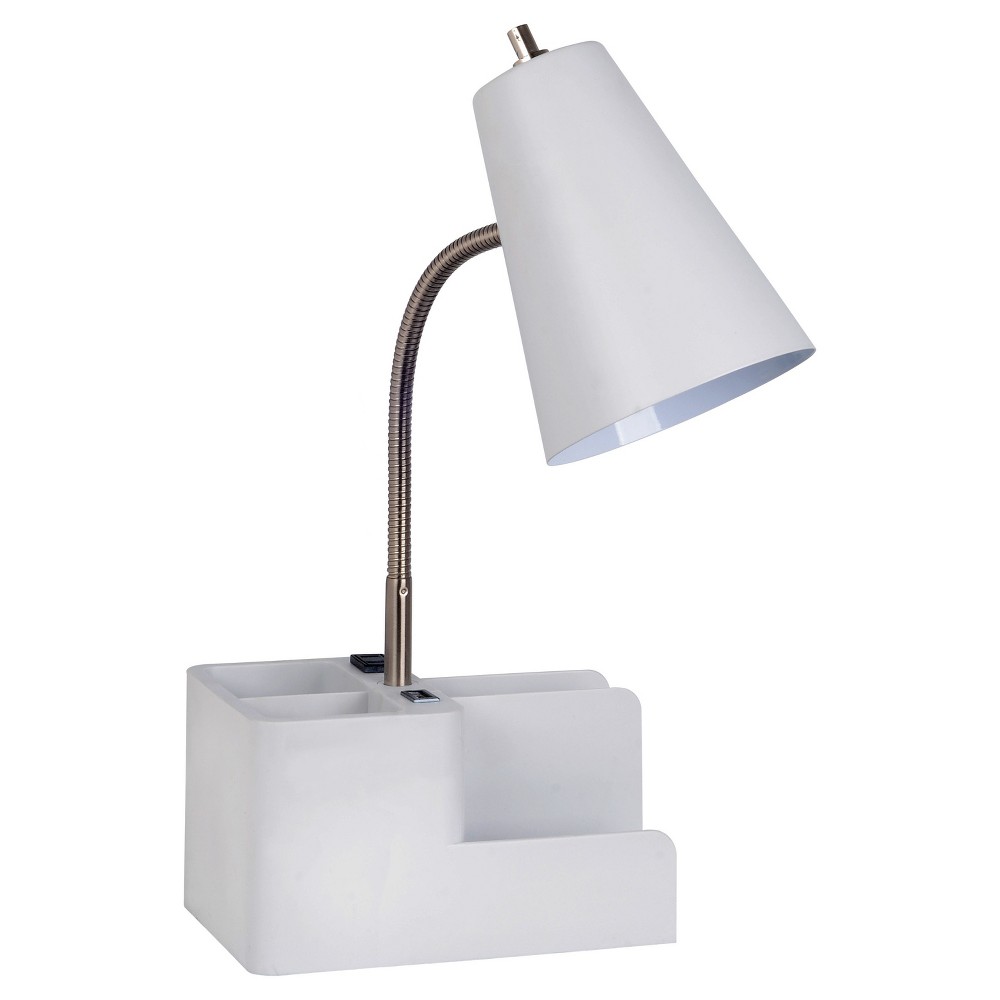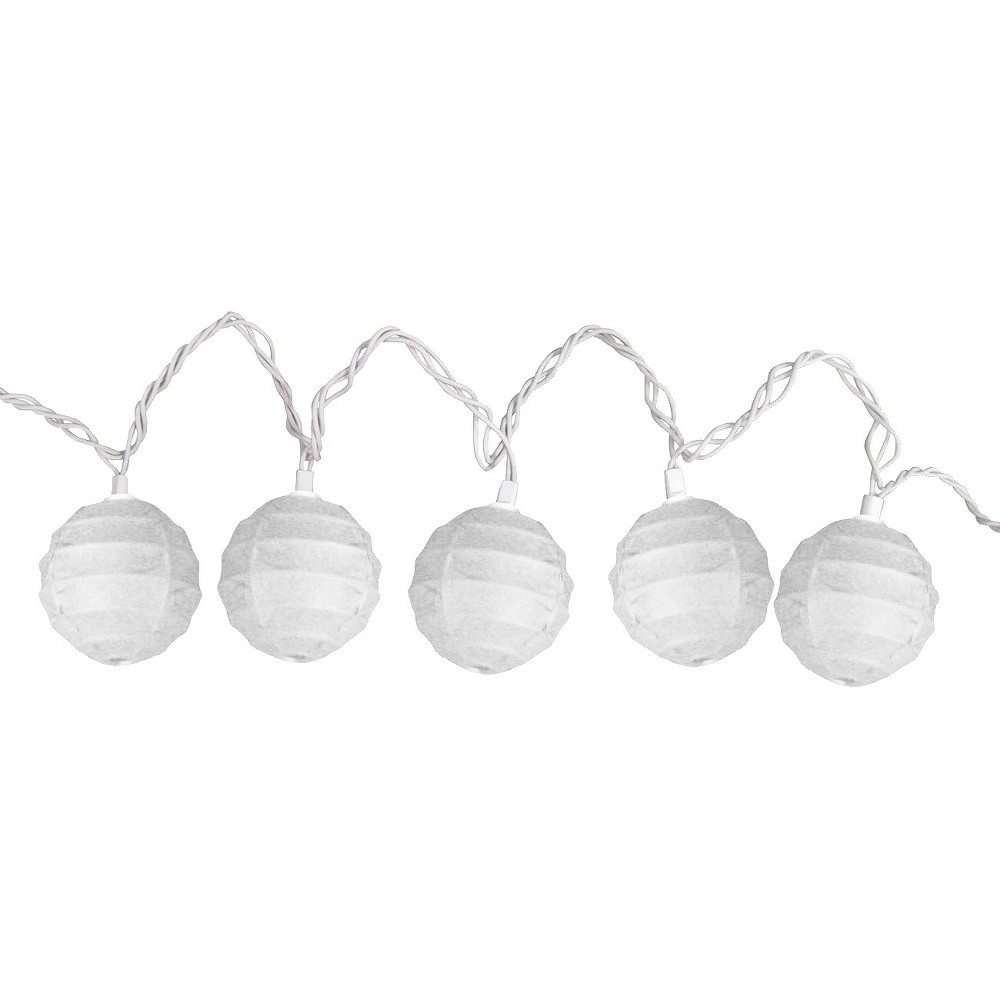 Fairy Color Changing Lights with Clips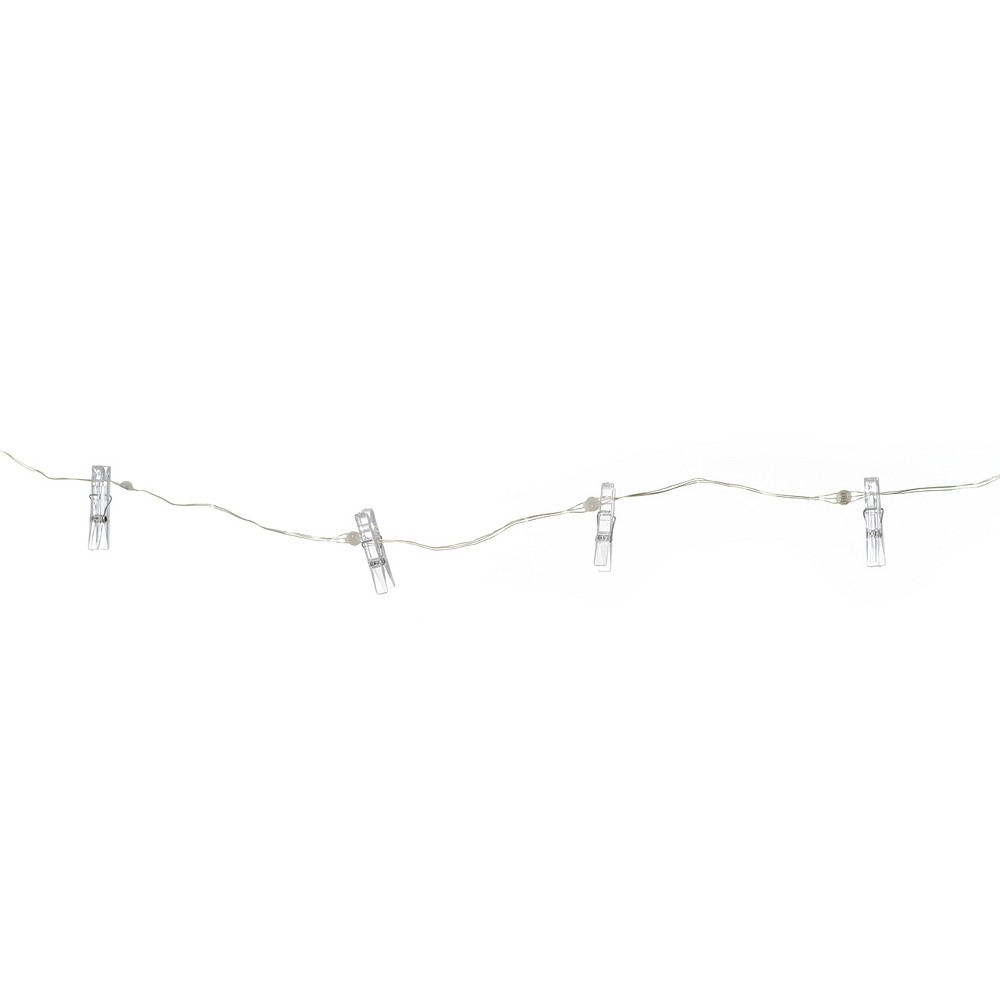 We're excited about this vanity organizer because there is a place for a curling item and flat iron.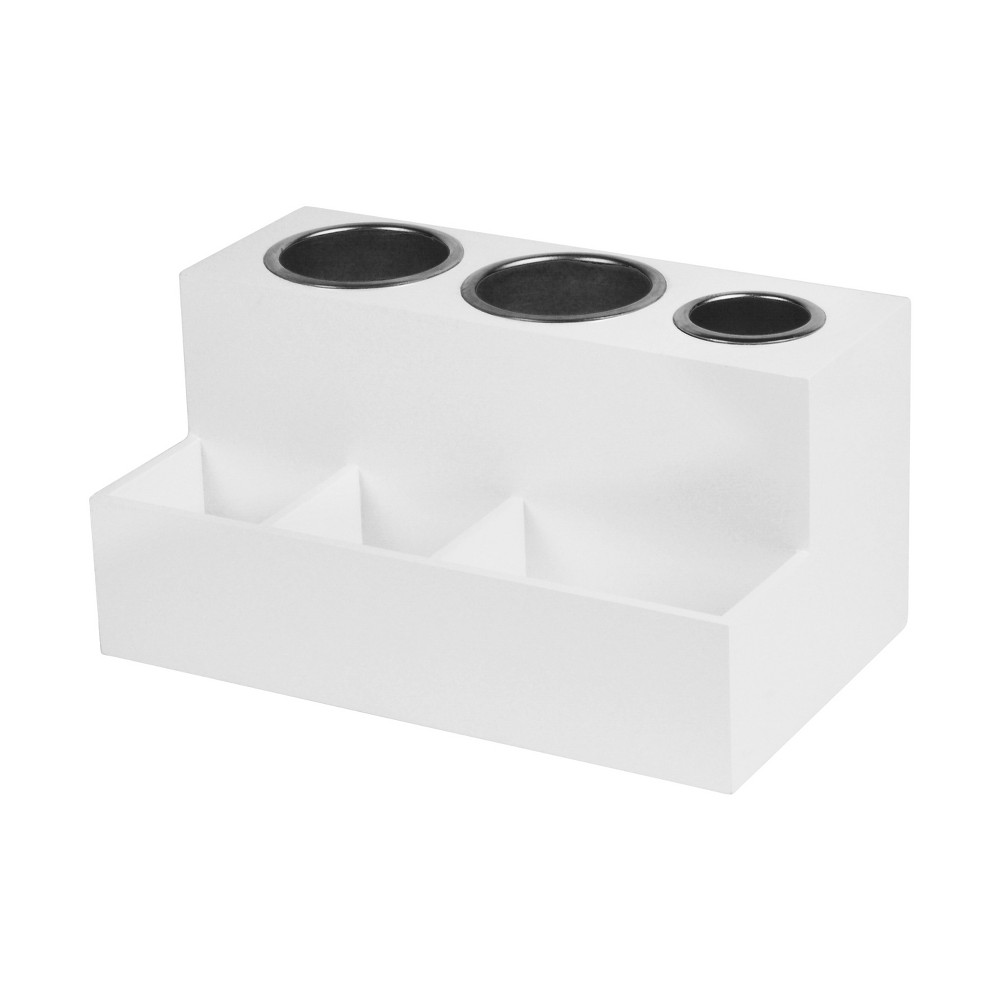 This one is for makeup on the desk.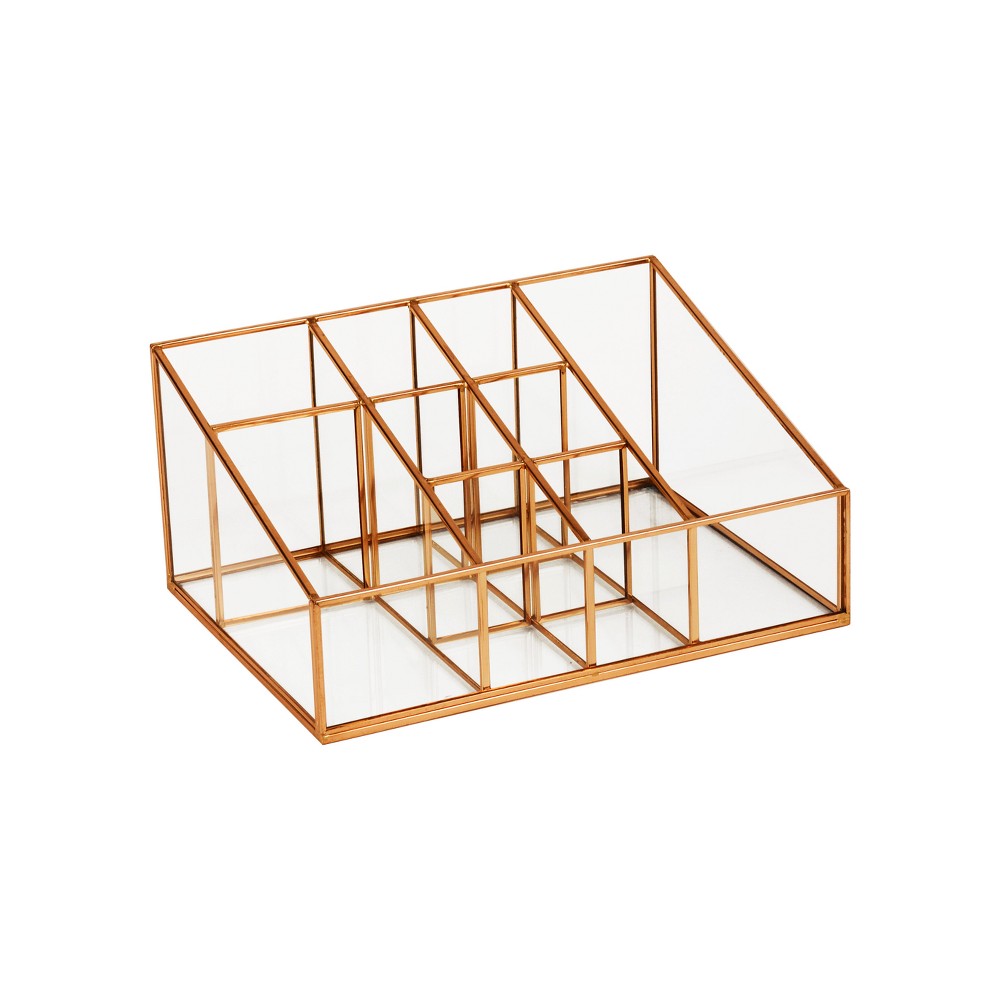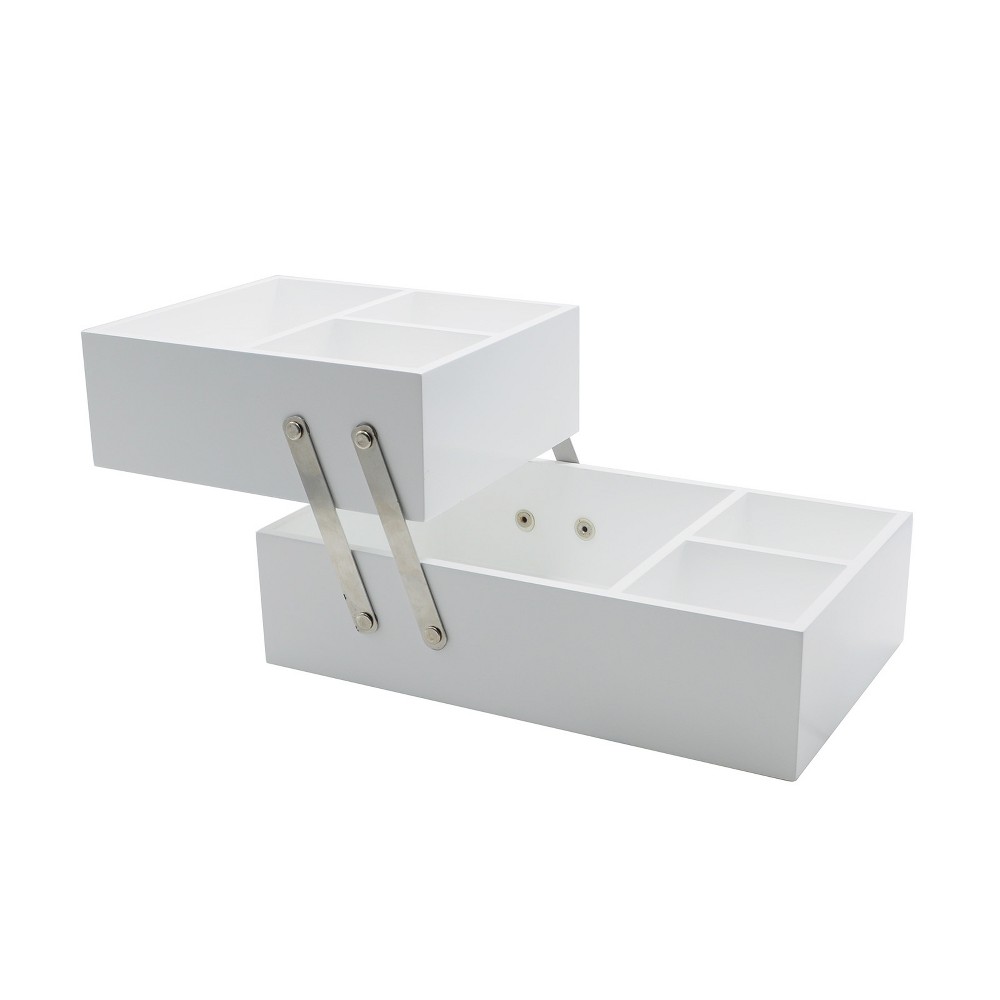 Lighted Mirror – One Touch, 3 light settings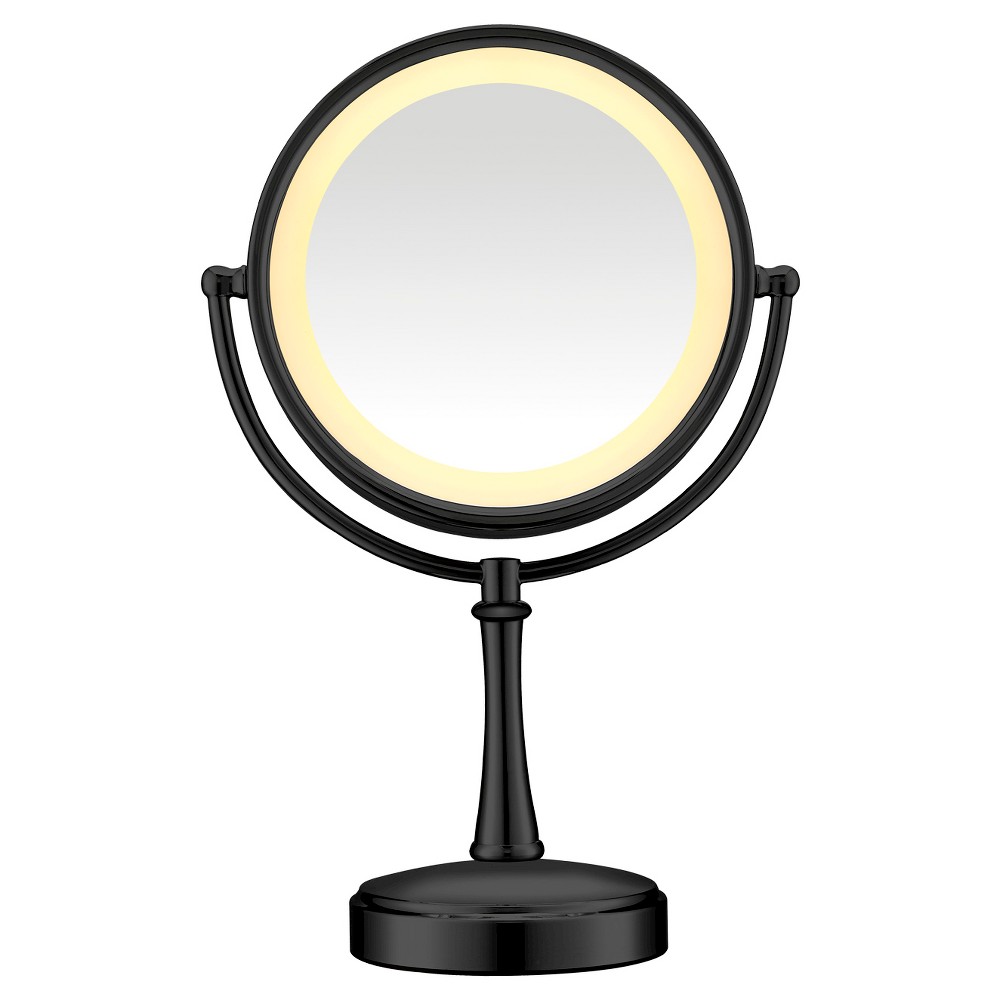 Pillows – Stand Queen (down alternative)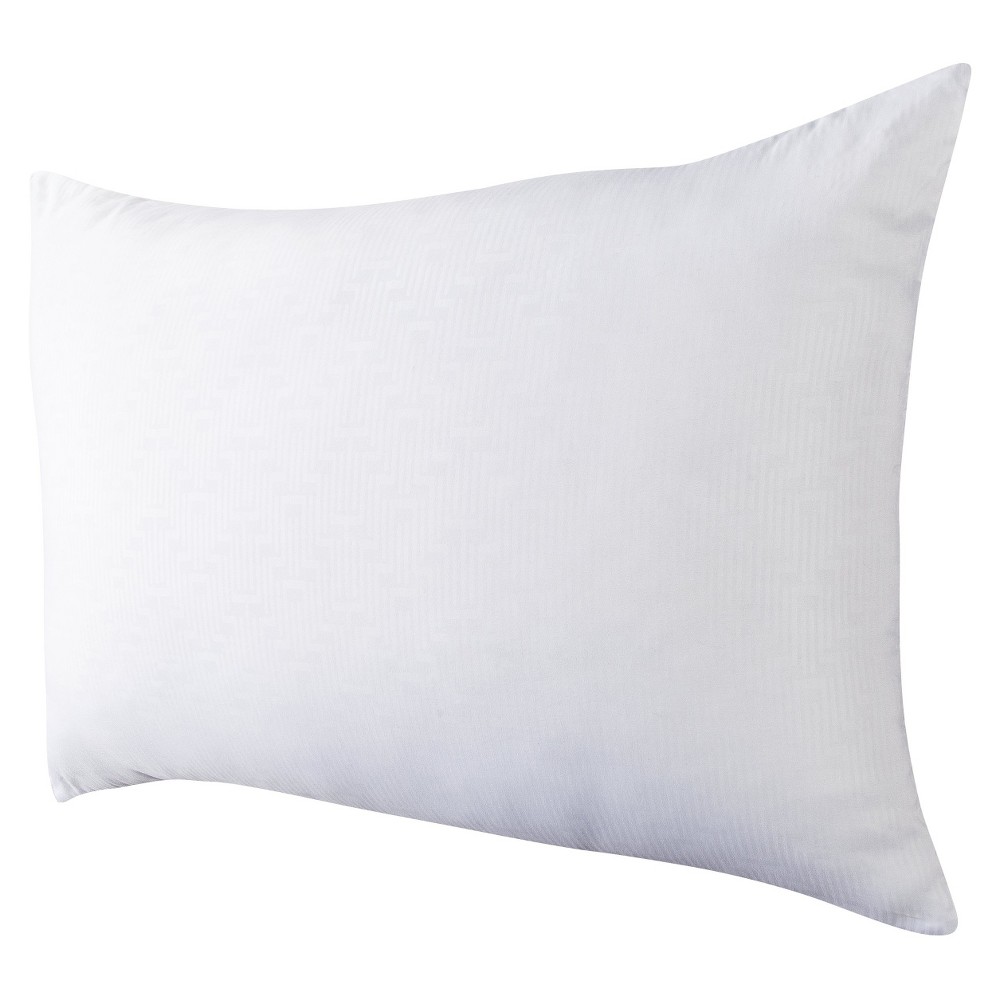 The beds in the dorm are Twin XL, so we needed to purchase white Twin XL sheets as regular twin size sheets won't fit. I also wanted to order sheets that have deep pockets because she will have the 4″ mattress topper on her bed, requiring a deeper pocket to fit over it.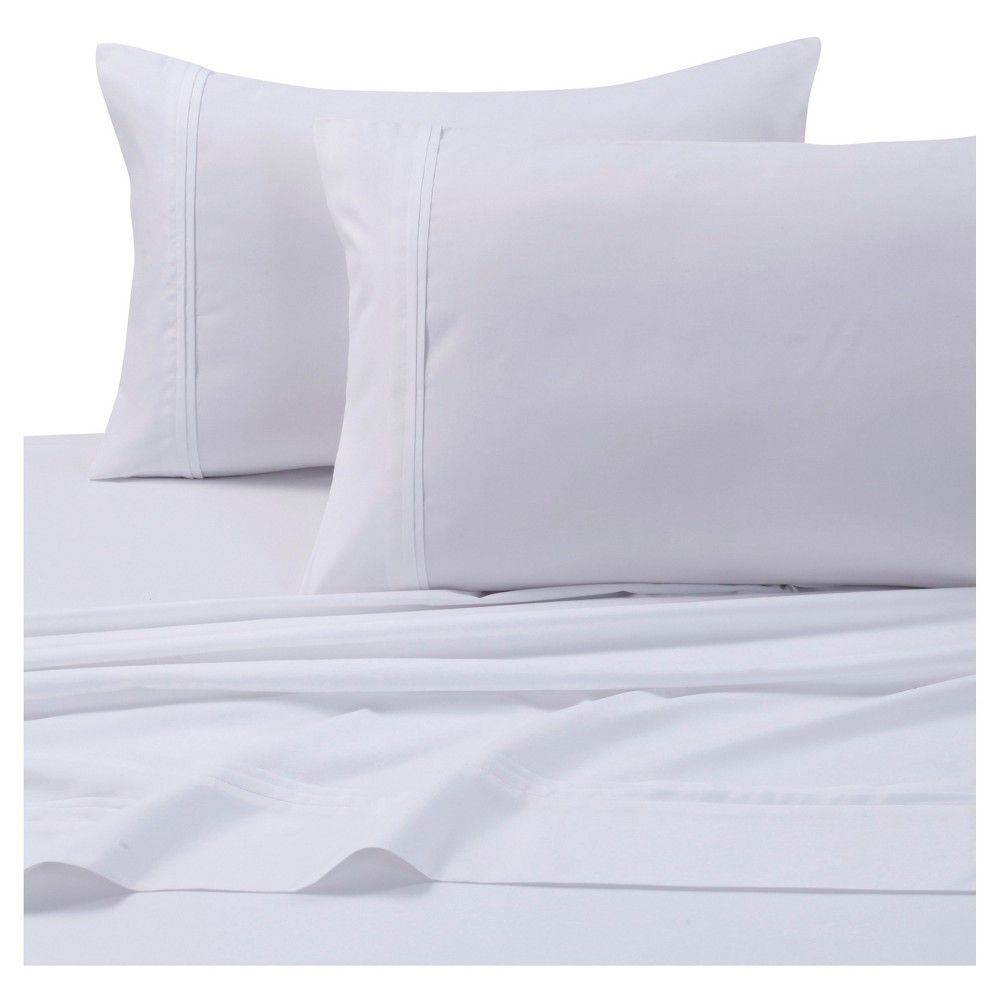 We got two wash clothes, two bath towels and two hand towels at Target.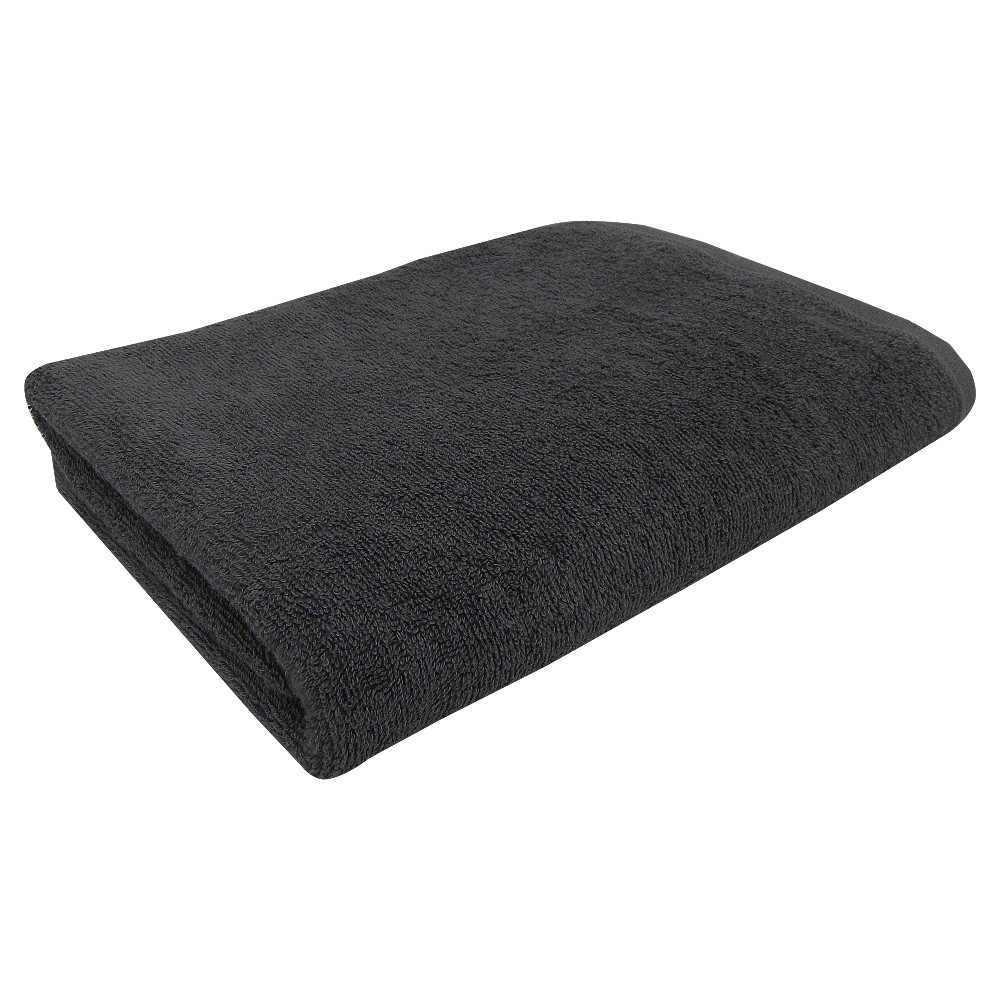 I can't find my trash can online, but here is another one that I like from Target.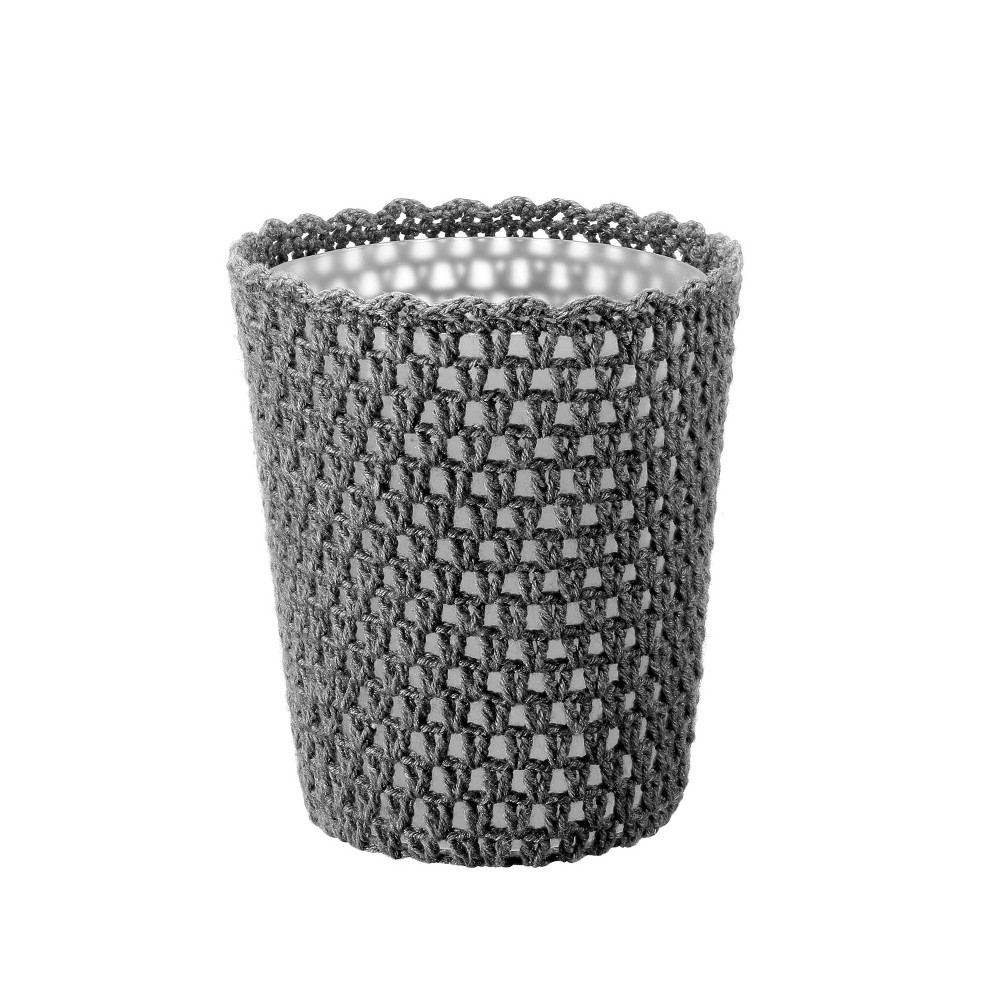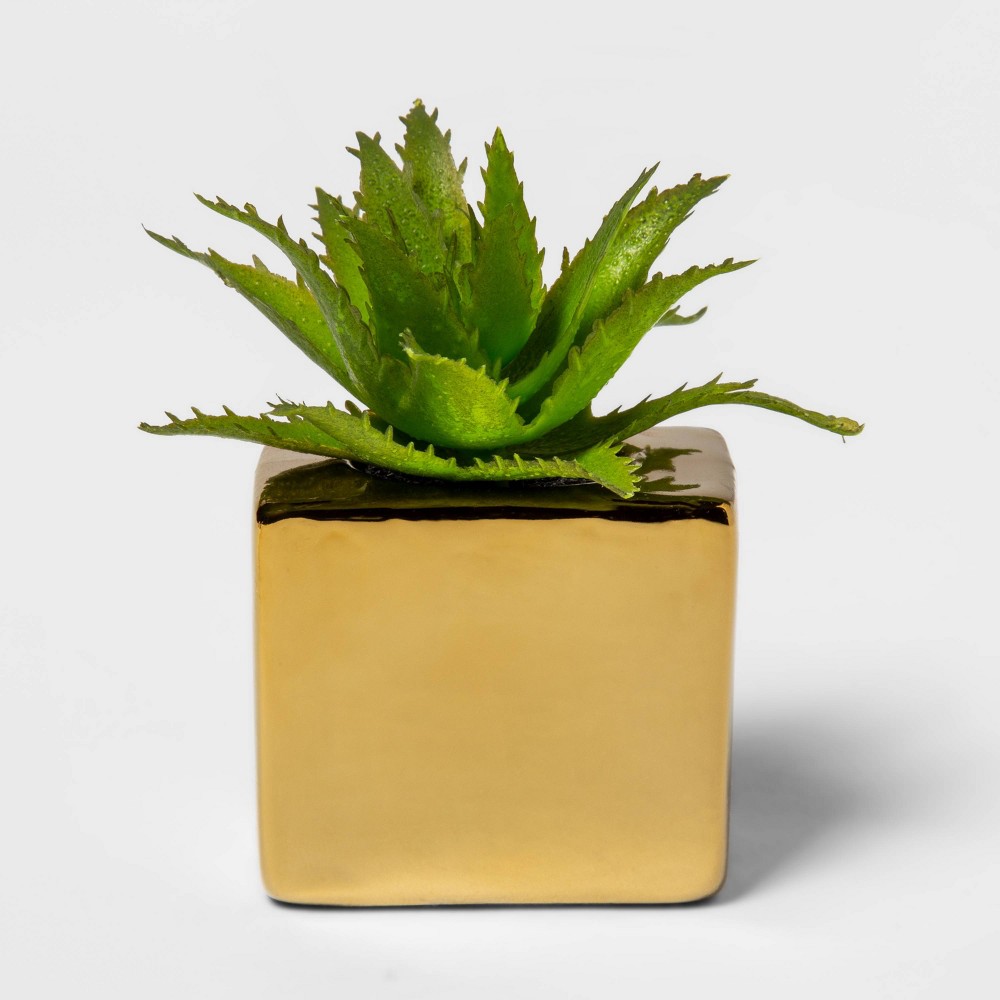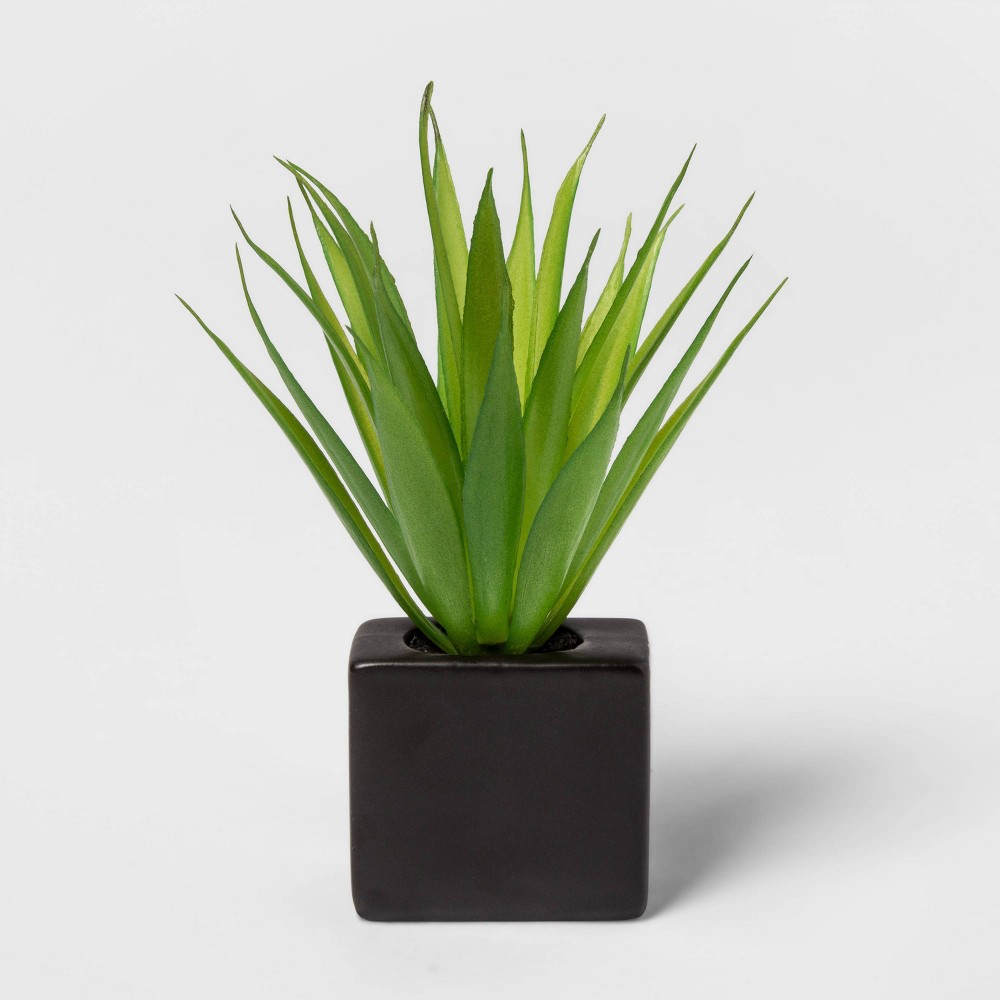 Wood Pot Artificial Succulent magnet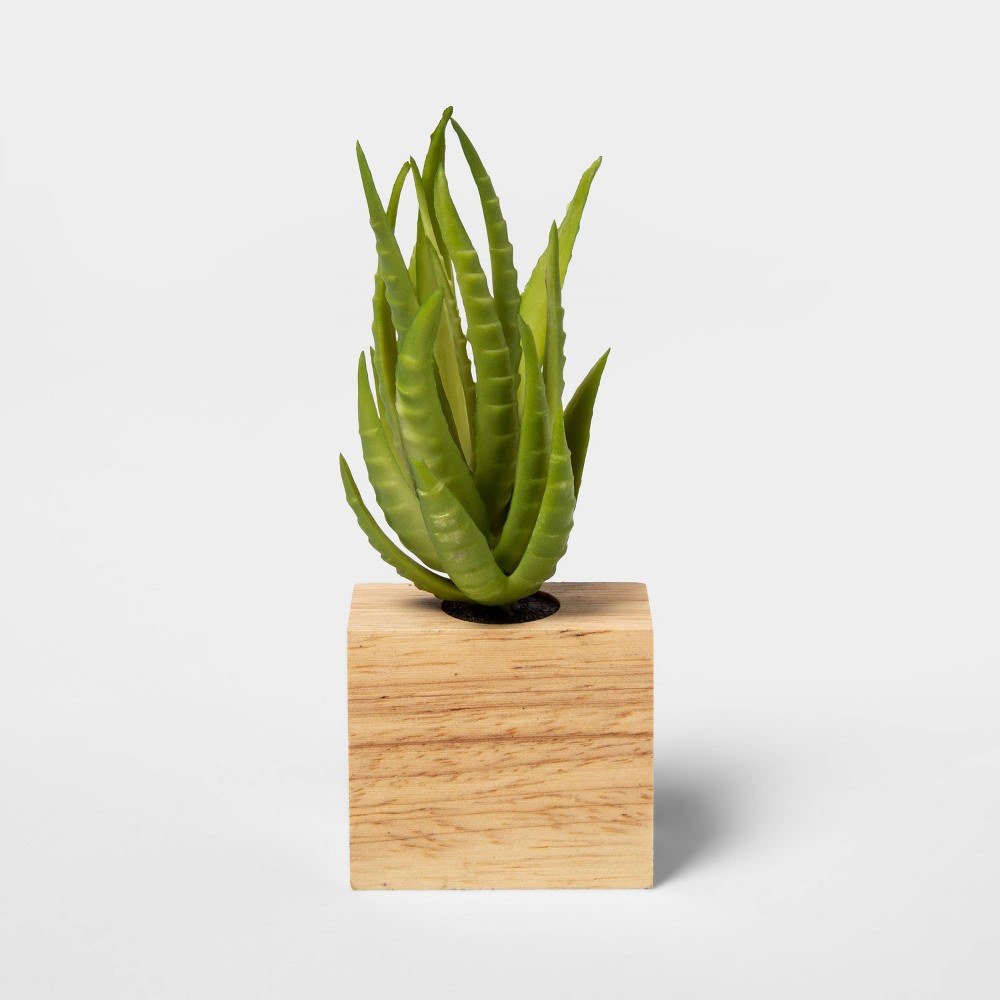 We got an over-the-door hook set to hang towels on. We'll put this on our bathroom door. This is similar to the one we got. We liked that there are four hooks.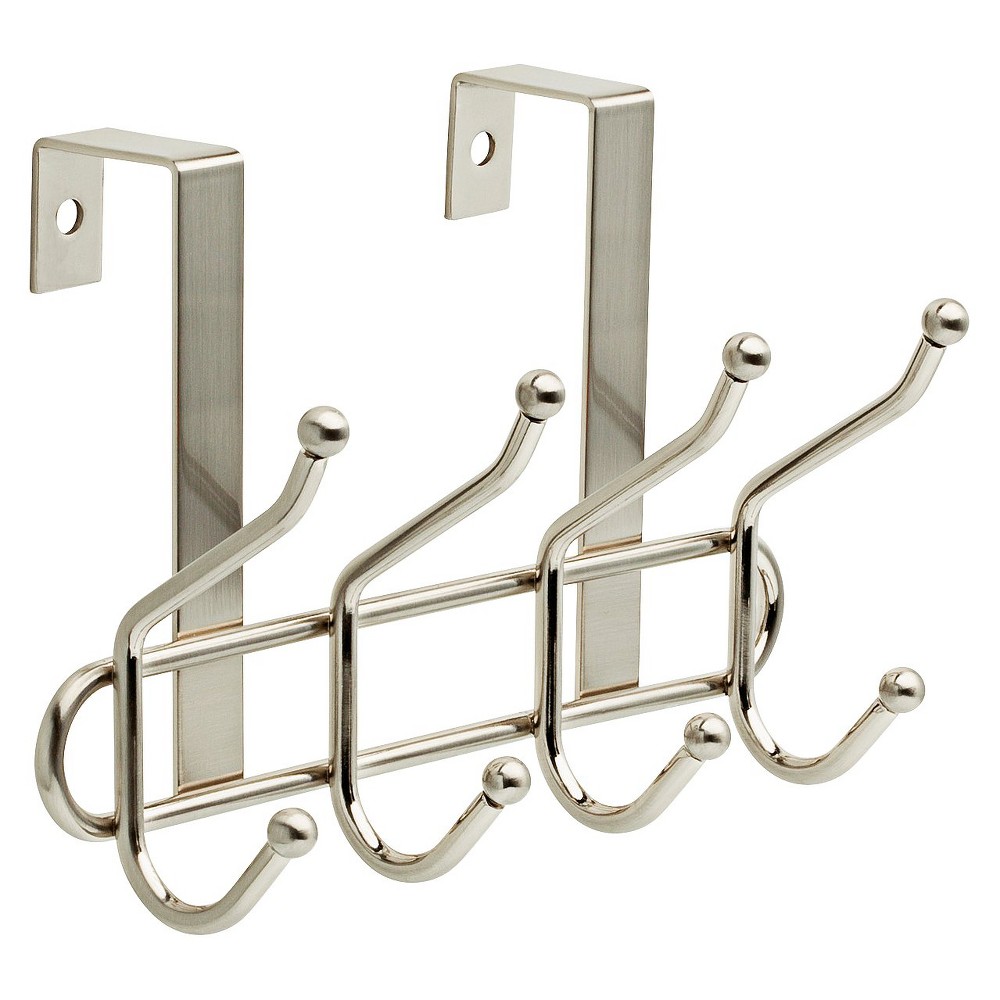 Additional Purchases
Better Homes and Gardens 3 cube organizer
These 3-cube organizers are available in seven colors and they are a GREAT price. They can sit horizontally or vertically. We bought two in gray, with plans to put them side by side vertically, at the end of my daughter's lofted bed. I hope they fit.
This is a clip lamp similar to what we bought. Ours sold out.
We will put this shoe rack on the floor in her closet.
I couldn't find our magazine holder online, but I really like this one. In fact, we'd probably get this one if we didn't have one already. I love it because the three are attached, which will make the desk much neater.
84-inch Curtains – for closet (no doors on the closets)
Our Pottery Barn Purchases
The Emily & Meritt Velvet Bow Pillows, Quartz Pink (2597719)
The Emily & Merritt Scallop Ruffle Quilt and Sham
Emily & Merritt Stripe Duvet Cover & Sham
Our Hobby Lobby Purchases
We bought so many cute decor items at Hobby during our 2019 dorm haul. However, most are not available on the website. I linked up the items I could find. Hobby Lobby rotates their promotions. Typically, there is a week where wall decor may be 50% off one week and other decor may be 50% off on another week. So, watch the weekly ads as you plan your shopping trips.
DARLING! We love this little stool. This will sit by her bedside and she can use it to get into her lofted bed.
We love this little guy too. We grabbed a few little plants at IKEA to put inside it.
It looks like my white one sold out so I've updated the link to one that is a natural color.
Michaels
3-Tier Cart with pegboard side
See my video below as I share most of our items.
We've had so much fun with our 2019 dorm haul. Stay tuned. We move in on August 13 and 14. We'll do a dorm room tour once she gets settled in!
Other dorm room related posts: